After so many of you asked for these little tags for the mod podge pumpkins, I thought I'd upload them for you! I'm so glad you love them as much as I do!
I simply painted these pumpkins from Target, then printed out the kids faces on regular paper on my printer, as well as some black stars, and then used mod podge to apply them! If you've never mod podged before, what you want to do is apply a generous amount on the pumpkin with a paint brush and then put your image on the glue and add more mod podge over the image – don't worry, it will dry clear! Make sure you put a layer of mod podge all over the pumpkin so it gives a nice even sheen over the entire pumpkin.
****Also, please note: Print your pictures on REGULAR printer paper. You want these to be THIN! Mod podge will not work well, if at all, with photo paper or cardstock because it's too thick!!
Finally, hot glue the label to the stem of the pumpkin and you've got the cutest little keepsakes ever!
TIP: I used powerpoint/keynote to crop my images and just duplicate them and printed at home! You can see my screenshot below!
I can't wait to see your pumpkins – please tag me if you make these!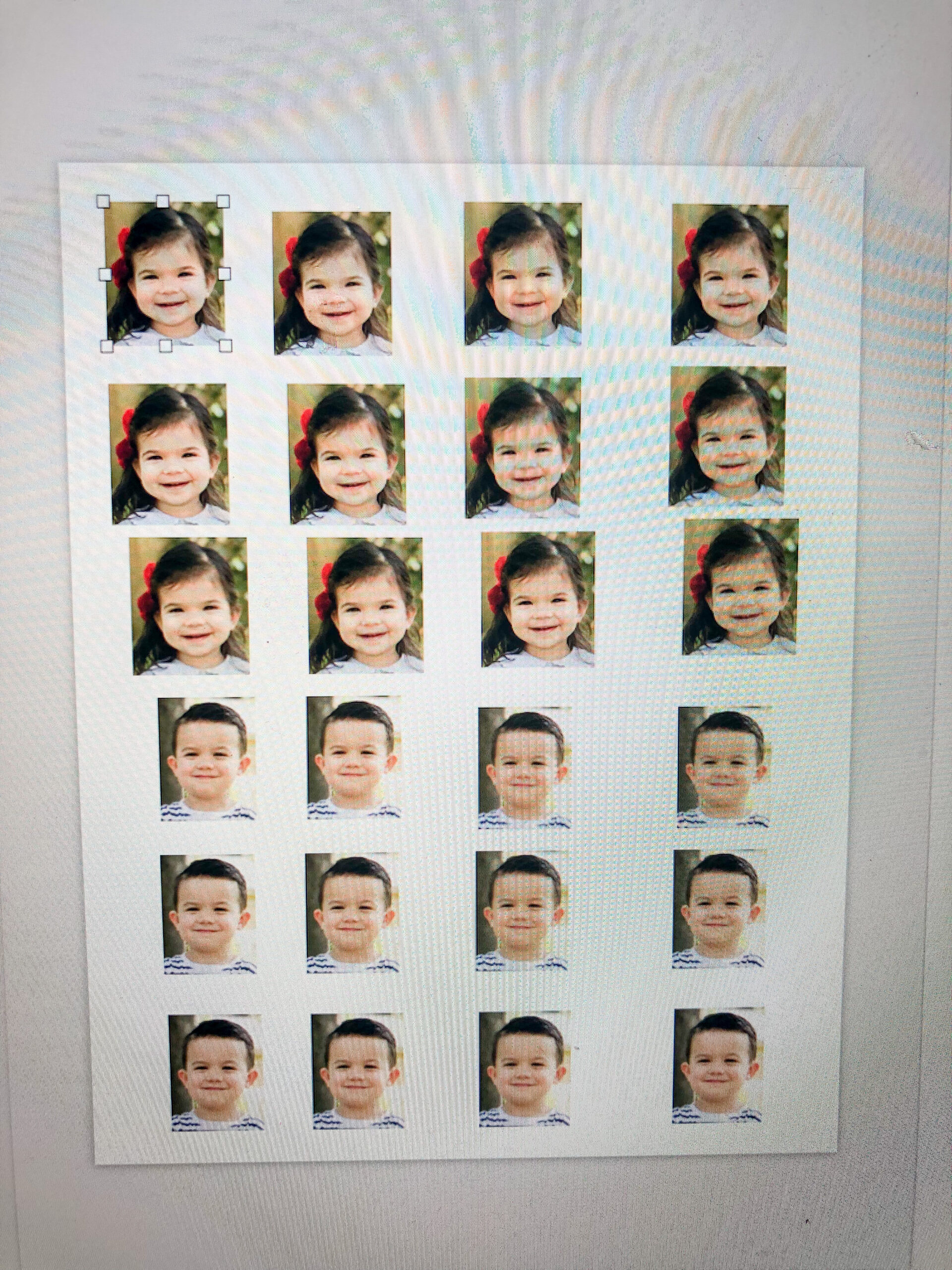 I can't wait to see your pumpkins!!