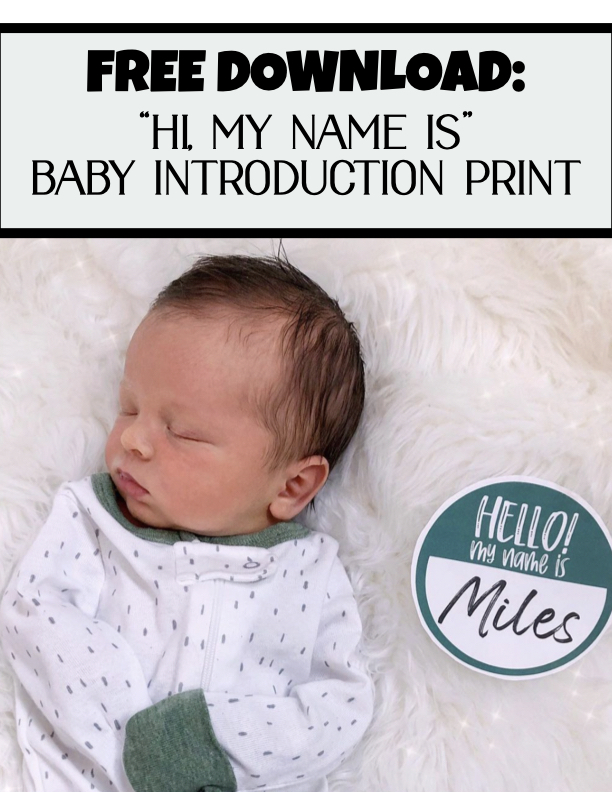 Being surprised by the gender means we were supposed to figure out both a girl and boy name – however we could not agree on a boy name for the life of us! (Of course we had a girls name, ha!) It wasn't until the last hour in the hospital that we finally settled on Miles, which means I didn't have anything prepared with his name on it, so I came up with this printable for his birth announcement.
Y'all voted in stories that you would like access to it as well, so I'm offering it in a couple different color ways for you! And don't forget these pennants are also free (see post here) which are perfect for baby showers, big brother/sister gifts, gender reveal parties, and more!
And a big thanks to Tubby Todd for the bath goodies!! We love their products!
xo, Tina