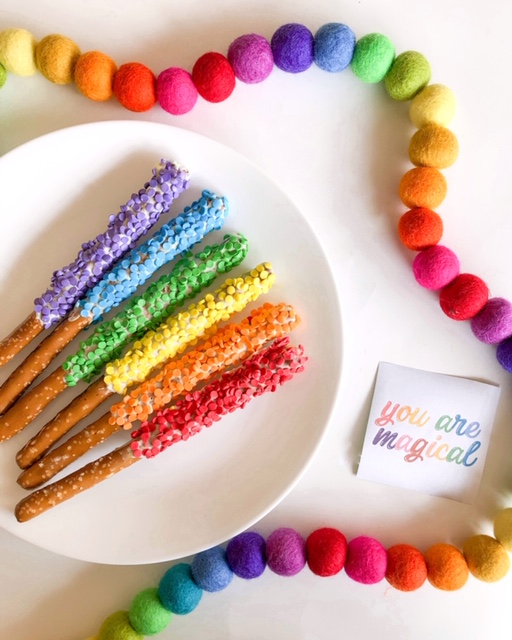 These St. Patrick's Day Themed Printable Gift Tags now available in my shop! The best part of digital downloads is that you have them forever and can get really creative with them! Some ideas are lunch notes, gift tags, class gift tags, make into magnets, etc. I even love the idea of leaving little leprechaun notes for your little one to find!
You can purchase here in my shop or on Etsy.
Also, I made these super easy "Rainbow Wands" with Theo and they were a hit. Basically just put some melted white chocolate on pretzel rods and cover generously with sprinkles. Lay flat on parchment paper to dry, and that's it!