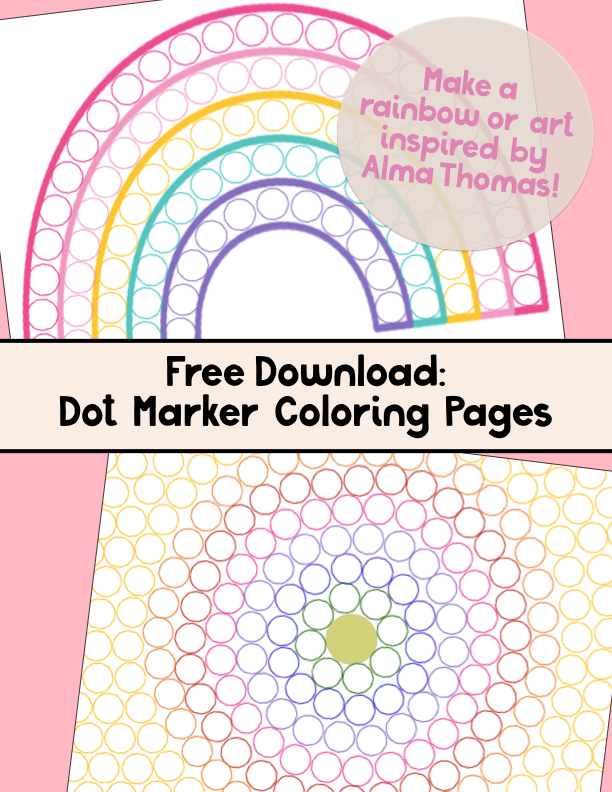 We recently got markers from Dauber Dawgs and I knew immediately I wanted some fun activities for my son to do for St. Patrick's Day and Black History Month, so I put together two printables – a rainbow and art work inspired by artist Alma Thomas (see below).
I know he will absolutely LOVE using these markers! Dauber Dawgs actually has SO MANY free prints for you to use their markers with. You can check them out here. We'll be printing out the Dinosaur ones ASAP!
I can't wait to see your little ones creating their own art with these!
Resurrection (1966) by Alma Thomas