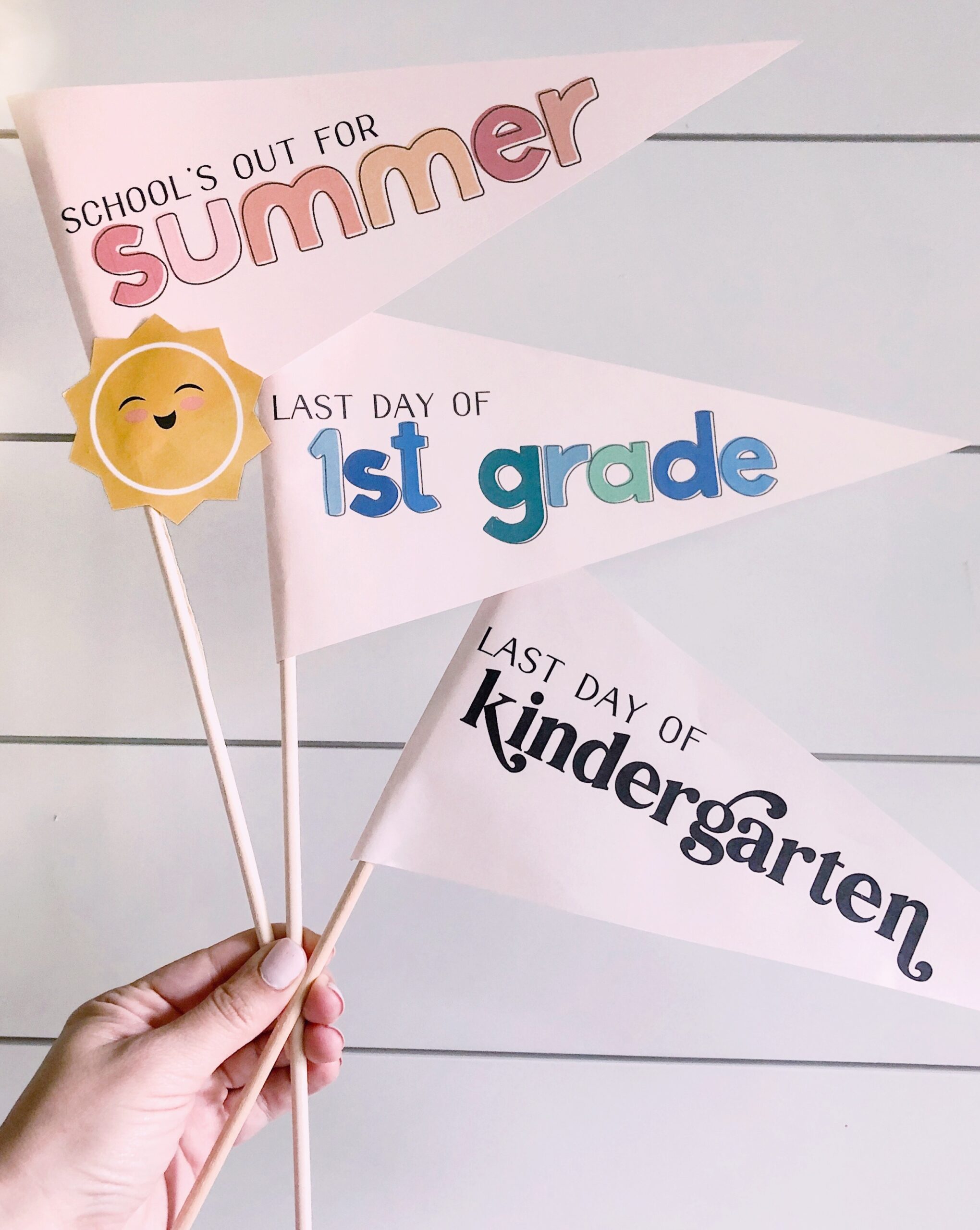 It's hard to believe it's almost summer! Theo is finishing up his first year of school so I decided to put these together to celebrate his last day coming up next week. There are three different color options for you and they range from Pre-K to 12th grade (because older kids need these memories documented, too!). There's even a couple bonus summer themed pennants included.
I can't wait to see your little ones with these!
—
Due to the amount of people I have seen take my prints and sell them off on their own, I am now ensuring that this note is
NOTE: These are for personal use ONLY; these prints may not be sold commercially or used for any other purpose other than personal use. Please always credit creators when sharing their work!