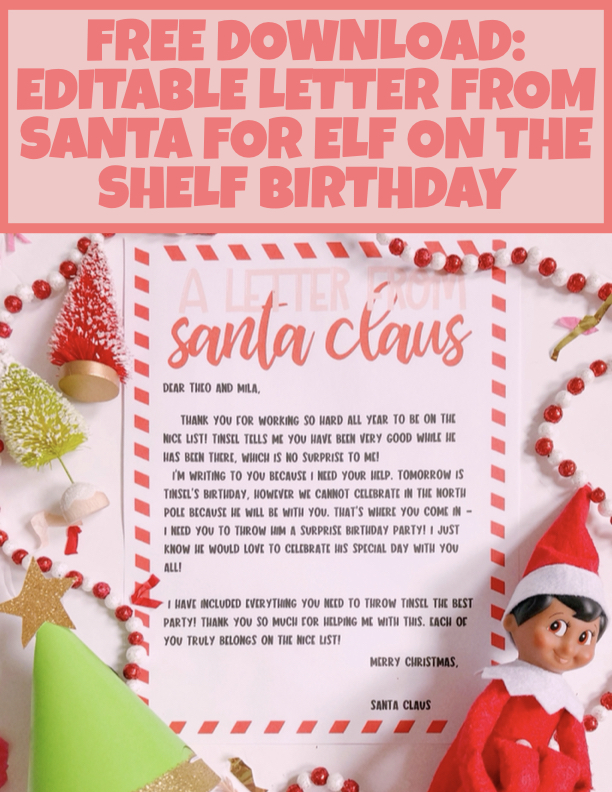 Y'all, this may be one of my favorite ideas ever and you all seem to love it too! You may have seen my post where I talk about how my kids are obsessed with birthday parties so I decided to throw our elf, Tinsel, a birthday party.
The kids loved making cupcakes for Tinsel and singing him happy birthday so I thought I'd make something for you all to share with your children – a letter from Santa asking them to throw their Elf a birthday party!
Some ideas to present this to your child/children would be to pretend that Santa sent a package to them with some festive goodies like party hats, party blowers, cake mix, frosting and sprinkles to make your Elf a cake or treat! You can see the video below of how I packaged it!
Oh, and don't forget the free mini pennants you can print out for your elf to hold!! These are sooo fun!
I cannot wait to see your parties!!
Xo, Tina