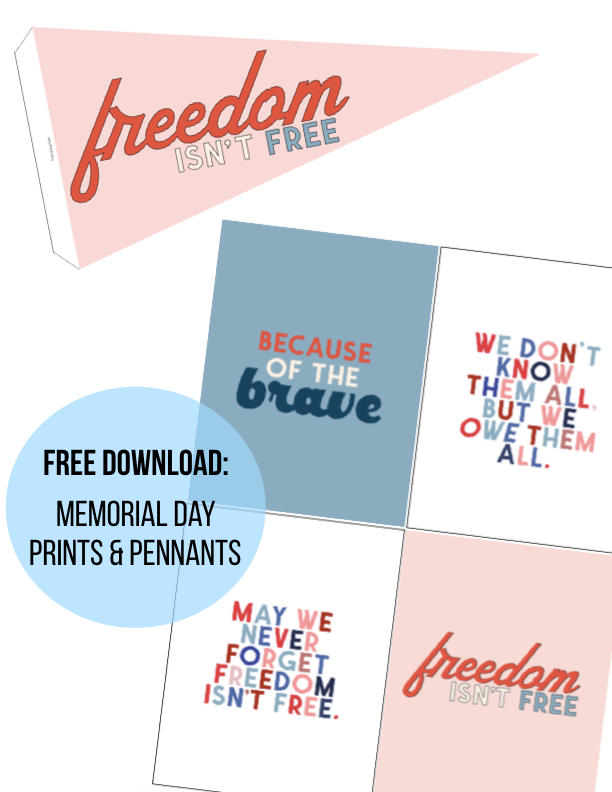 Memorial Day is just a week away and to be honest, it's a holiday I want to put more effort to in my family. Both my husband and I have family members who were/are in the military. In fact, my husband's grandfather was the very first helicopter rescue bt the US military – he was rescued in Burma after his plane he was piloting crashed.
For me personally, it was really my time living on military bases in college (I was a camp counselor to military children in Italy and Germany) that really opened my eyes to the sacrifices of our military members. Seeing our servicemen and women overseas before and after their tours (this was in the early 2000s) and getting to know many of them closely gave me a glimpse in the lives of these heroes. Thank you to any of you reading this who are military members or spouses – your sacrifices are not unnoticed here!
I truly hope these prints help you in your own celebrations!
PLEASE NOTE: THESE PRINTS ARE FOR INDIVIDUAL USE ONLY AND CANNOT BE SOLD OR USED IN ANY OTHER CAPACITY WITHOUT MY PERMISSION.