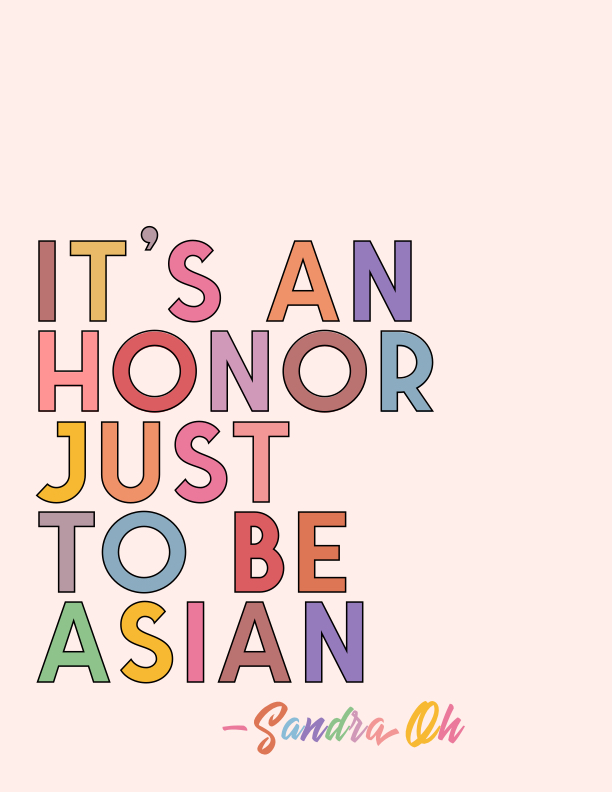 Like all of you, I am saddened by the news of the murders in Atlanta and the uptick of violence in the past year against the AAPI community. I am sharing some resources (credit: Teach for America New York)  that I thought were a helpful place to start learning about hate crimes and racism towards Asian Americans and what to do. As always, please feel free to send resources you come across my way.
I have always loved the above quote by Sandra Oh, so I decided to make it a free print to any of you who would like to download it. As an Asian-American woman, I can tell you that it truly is an honor to be Asian and I stand by my community now more than ever.
I believe it's critical that we continue to educate ourselves, talk about, and confront white supremacy in our personal lives and am always seeking ways to personally become a better ally/co-conspirator, so please don't hesitate to share meaningful resources or practices.
Thank you for being here. XO
RESOURCES
| | |
| --- | --- |
| Resources to Learn About AAPI Hate Crimes | |
| Resources to Help Take Action Against AAPI Hate Crimes | |