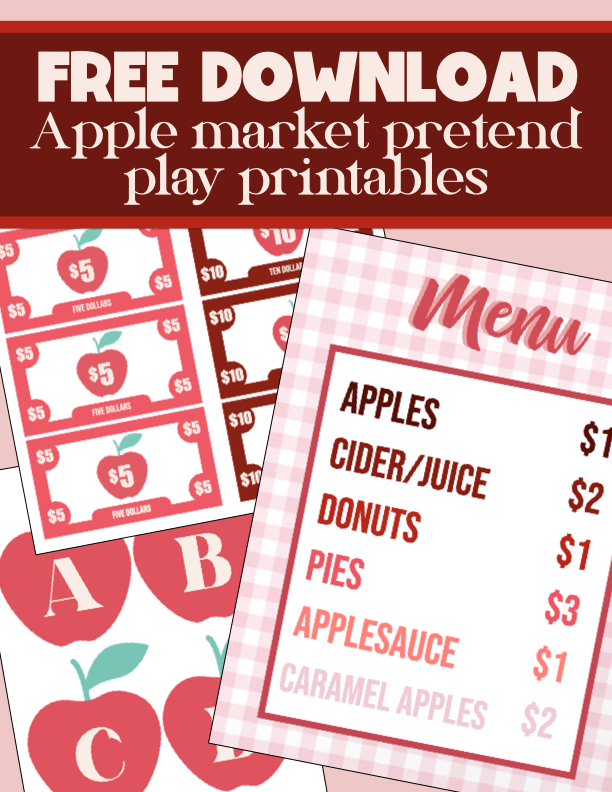 My kiddos are both at a fun stage where they love pretend play and it's so wonderful to witness! We've never done a market pretend play before, so I'm looking forward to using these soon.
In this packet you'll have everything you need to set up your own apple stand – A menu, money, signs, even banners for the store!
I can't wait to see how your little ones use these! Please don't forget to tag me on Instagram (@tinamariegreen). As always, thank you for your support!